Embrace the Future with Supply Chain Transformation
Innovative technologies will change the way organizations engage with customers, collaborate with partners, and transact business. One opportunity in particular – the Internet of Things (IoT) – is expected to transform companies by allowing for more connected devices across the supply chain. Those organizations that make the most of the data generated by these devices stand to become more efficient, agile, and decisive. By keeping your supply chain network running smoothly, B2B managed services allow you to focus on opportunities that help you achieve those goals.
Three reasons to watch the webinar, The Next Big Opportunity? IoT for Your Supply Chain, featuring Gartner analyst, Benoit J. Lheureux:
Learn about the 5 key building blocks for an IoT platform
See how they can improve your supply chain operations and your business
Be ready for new possibilities
Featured Speaker: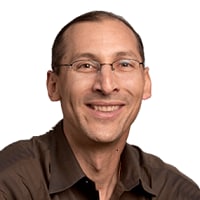 Benoit J. Lheureux
Gartner Research VP, IoT


GARTNER is a registered trademark and service mark of Gartner, Inc. and/or its affiliates in the U.S. and internationally, and is used herein with permission. All rights reserved.