Move Legacy Applications Out. Enable Innovation
Just about every organization has large, complex legacy applications that don't meet growing demands for functionality, performance, or scalability. They are costly to support and maintain, and are woefully behind today's standards for compliance and security.
Yet ditching these past-era applications isn't an option -- there's valuable data locked inside that you need to access and retain.
Are you stuck between a rock and hard place?
It's time to decommission your legacy applications with a modern, long-term retention solution - one that reduces costs and maintenance and allows you to easily extract, access, and share valuable data. Once freed, you can shift your resources to where it matters - enabling innovation.
Read the Gartner report Decommissioning Applications: The Emerging Role of the Application Undertaker to learn how to successfully rid your organization of legacy applications while providing effective access to the data they store.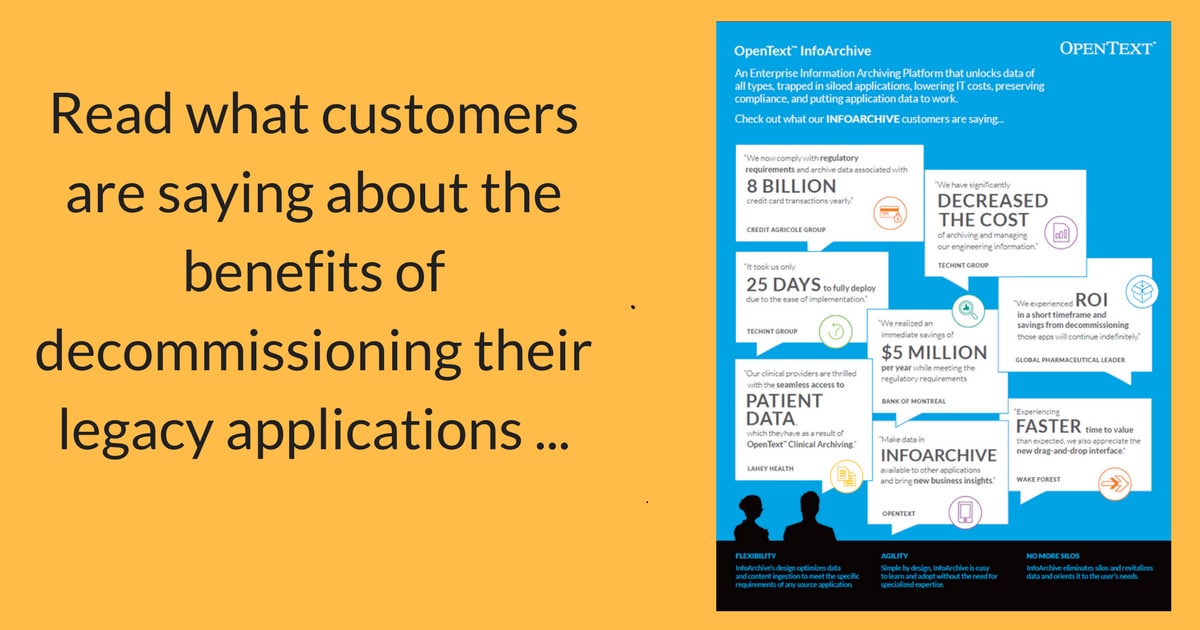 GARTNER is a registered trademark and service mark of Gartner, Inc. and/or its affiliates in the U.S. and internationally, and is used herein with permission. All rights reserved.