OpenText Travel Receipts Management for SAP® Solutions
Overview
Demos
Customers
Resources
Ensure efficient and seamless travel management processes
This solution extends SAP Travel Management to help simplify importing electronic receipts from channels such as fax, e-mail attachments, and mobile devices. It supports the travel department to avoid double entries and focus on more strategic tasks. User-friendly functions speed up the entry and processing of travel expense reports, streamlining accounting and reimbursement processes. All travel-related data, as well as the original receipts, are displayed in the SAP Travel Management interface. Information is accessible anywhere along the travel management process lifecycle, improving productivity, reducing errors and processing costs per report.
Exploit the value of this solution by adding OpenText Travel Receipts Capture Center for SAP Solutions. Did you know that our OCR option uses the most advanced document and character recognition capabilities available to turn receipts into machine-readable information?
Based on 30 years of experience and a sophisticated knowledge-base, it first classifies the receipt according to the expense type and then extracts all header and line item details that are necessary to include it into the expense report. Travelers no longer need to waste their time with manual keying. With OCR they simply take a photo of the receipts or send all receipts to a central scanning location.
Accelerate reimbursement of travel expenses to employees
Enable classification, data extraction, and itemization with optical character recognition
Ensure secure archiving and lower storage costs
Reduce processing time and cost by using one-time entry and self-service expense reporting
Minimize compliance and fraud risks
Streamline and simplify audits
Ensure efficient and seamless travel management processes
20 million seats across 13,000 corporate deployments in 114 countries and 12 languages use OpenText solutions to bring people together, share knowledge and achieve excellence. Below are some customer success stories that highlight how OpenText Suite for SAP Solutions products are helping a variety of companies improve efficiency and enhance productivity
Deloitte in Belgium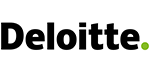 Our experience to date with OpenText has been a resounding success. We've improved efficiency, made reporting easier, and aided compliance."
Sven Wylock, Director | Technology / Information Management / Enterprise Content Management, Deloitte Consulting
Hydro One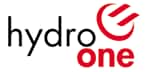 We now have more opportunities to give customers what they're looking for in a timely and accurate way. Combining all outbound communications with all inbound correspondence enables us to establish a 360 degree customer view and real-time interactions across all channels.
Ian McIntyre, Technical Solution Architect, Hydro One
Bumble Bee Foods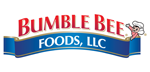 Our invoice processing operations went from 100 percent paper-based to 100 percent non-paper-based and we were able to reduce our total staff from thirteen FTEs to only five. We've decreased invoice processing costs by over 50 percent, driven mainly by headcount reduction, but also due to instituting a more automated process that reduces errors.
Farrah Goldberg, General Accounting Manager, Bumble Bee Foods
The Co-operative Bulk Handling Group (CBH)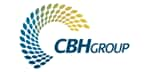 One of the biggest benefits we've had is that statistically we can track and measure everything and anything now, and we never had that capability before. This has significantly improved our abilities to follow up on queries, provide faster responses, and ultimately ensure that we can provide better customer service at the end of the day.
Ron Silvestri, Group Manager, Shared Services, CBH Group.
Alagasco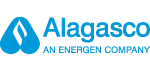 When we understood Extended ECM for SAP Solutions would embed documents in SAP CRM that we could not only see, but also route for approval, it was really a no-brainer.
Jim Rutland, CRM Support Manager, Alagasco
Nordgetreide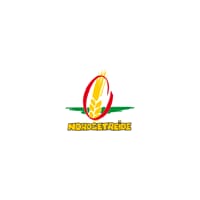 The entire process now runs better and is more transparent. Through this we can concentrate more on active vendor management, something that we perceive to be part of general quality management.
Accounting Administrator and Project Manager for Digital Invoice Processing at Nordgetreide
Schwan Cosmetics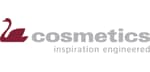 With OpenText Extended ECM for SAP® Solutions, we can now react to customer queries a great deal faster. This increases both employee and customer satisfaction.
Frank Bauer, CIO at Schwan Cosmetics
Salzgitter AG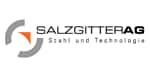 Our employees are relieved of administrative duties, allowing us to reduce costs. Thanks to the optimised transfer of knowledge between the various Group subsidiaries, we are becoming a learning organisation. At the same time, we are reducing compliance risks with the OpenText portal solutions.
KARL SPANKE, CIO OF THE SALZGITTER GROUP
B. Braun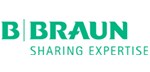 Standardised global document structure, considerable cost reductions, simpler administration, and secure access to sensitive personnel data—we have achieved all our objectives.
Thomas Bumiller,IT Inhouse Consultant DMS, B. Braun Melsungen AG
Belgian Railways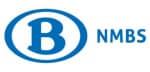 We wanted a solution that was proven and could be demonstrated to work from the outset. OpenText Extended ECM for SAP Solutions is tightly integrated and works out of the box, so it was a natural choice for us.
Stephane Haelterman, Extended ECM Project Manager, Belgian Railways
Contact OpenText
Engage with Us

Facebook

Linkedin Group

@ECMforSAP
Certification