OpenText Suite for Microsoft®
Seamlessly integrate your business content with your Microsoft applications
OpenText Suite for Microsoft combines the power of the Microsoft platform with OpenText's deep understanding of the Enterprise Information Management (EIM) needs of large enterprises. This suite of products for the Microsoft environment helps your company gain control over an ever-growing volume of enterprise information by adding records management and archiving capabilities necessary for legal compliance and risk mitigation. And it does so through seamless integration, without disrupting the productivity of SharePoint, Outlook, and Office users. Industry solutions address the specific industry needs such as legal content management or enterprise asset management.
Microsoft SharePoint Products
OpenText™ Application Governance & Archiving for Microsoft® SharePoint® provides integrated, end-to-end management of SharePoint sites and documents across an entire enterprise.
OpenText™ Microsoft SharePoint Services for Extended ECM for SAP Solutions. It's all about collaboration, interoperability and productivity in context with SAP, the end-user experience being paramount.
OpenText™ Capture for Microsoft® SharePoint® is an easy-to-use scan and capture solution for Microsoft SharePoint. Capture for SharePoint leverages SharePoint as the seamless single point of access to scanned images and documents.
OpenText™ Brava!™ for Microsoft® SharePoint® lets users view and collaborate on virtually any file—including Microsoft Office documents, CAD drawings, PDFs, images, and even videos—right from within SharePoint 2010 and 2013.
OpenText™ Blazon™ for Microsoft® SharePoint® makes document transformation an effortless part of any business workflow, allowing organizations to use internal resources more effectively.
OpenText™ Web Site Management for Microsoft® creates the foundation for publishing company content on the Internet, intranet, or extranet in the required context easily and securely. You can flexibly use documents administered in Microsoft SharePoint in all online media.
OpenText™ Legal Documents (eDocs) for SharePoint Integration supports business practices, proactive compliance, and information governance needs throughout the matter lifecycle, it enables organizations to capture content created in SharePoint so that it can be centrally managed in accordance with regulatory and business requirements.
OpenText™ Enterprise Connect is a revolutionary user interface paradigm designed to empower information workers to access and interact with all their business content, applications, and processes directly from familiar desktop environments, including Microsoft Office (Word, Excel, PowerPoint), Adobe Acrobat, Microsoft Visio, Microsoft Project, Windows Explorer, messaging clients like Microsoft Outlook and Lotus Notes, and browser-based interfaces.
OpenText™ Content Suite Platform, the foundation for OpenText Enterprise Information Management (EIM) offerings, is a comprehensive enterprise content management (ECM) system designed to manage the flow of information from capture through archiving and disposition.
Email Products
File System Products
Contact OpenText
Microsoft Partner of the Year Award 2015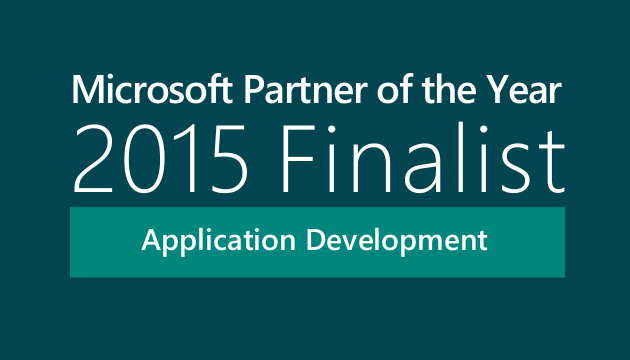 OpenText has been named a finalist in the 2015 Microsoft Application Development Partner of the Year Award. The company was honored among a global field of top Microsoft partners for demonstrating excellence in innovation and implementation of customer solutions based on Microsoft technology.
OpenText EIM Solutions on Microsoft Azure
By providing full customer support and managed services for selected OpenText EIM solutions on the Microsoft Azure platform, OpenText now offers alternatives to those who have virtualized data center workloads onto the Microsoft infrastructure cloud. For more information, read the Solution Overview and see the press release.
Microsoft Partner

OpenText Integrations for Microsoft Office 365
Combining the power of OpenText EIM with Microsoft Office 365, helps our mutual customers to significantly reduce costs, implement a transparent enterprise-wide information governance strategy, improve end user productivity, facilitate private to public cloud migration, and ensure compliance for Office 365, SharePoint Online and Exchange Online.
Boost your ECM Performance with SQL Server 2014
Operate up to 40% faster at 50% greater capacity! Using SQL Server 2014 enhanced in-memory technologies, Content Suite can operate significantly faster at greater loads. The performance and scalability improvements allow customers to put more transactions through on their existing equipment, which means a lower TCO. Content Suite users enjoy faster searches and navigation, resulting in greater user satisfaction levels.
Try the OpenText Suite for Microsoft Benefits Calculator
This interactive tool illustrates some of the benefits of OpenText's Suite for Microsoft. Enter your company's data and see the potential savings that OpenText solutions for SharePoint, Email, and File Systems can deliver.