OpenText Client Management for Insurance
Overview
Customers
Resources
OpenText Client Management for Insurance allows you to leverage a complete view of your customer base to streamline processes and accelerate decision-making
Insurers are looking to optimize the customer experience, improve customer loyalty, and reduce the operational costs of managing customer and adviser interactions. To accomplish this, customer service, underwriting, and claims personnel need the right information at the right time to resolve cases quickly and efficiently. However, many core insurance and customer service systems are disconnected and don't deliver a true 360 degree view of insurer or adviser case work.
To become truly customer-centric, to maximize the lifetime value of the customer, and to leverage lower-cost channels of communication, insurers need OpenText Client Management for Insurance – a comprehensive, customer-centric dynamic case management solution that leverages business process management to optimize processes and facilitate timely interactions with customers.
OpenText Client Management for Insurance can help your organization:
Streamline processes: Optimize new business, underwriting, policy administration, client servicing, and claims management with structured, yet easily configurable processes that allow you to easily keep pace with market and regulatory changes
Improve customer insight: Gain a consolidated, 360 degree persona-based view of customer interactions, cases, processes, content, and correspondence, including information and interactions of all customers, intermediaries, and internal stakeholders
Accelerate decision-making: Leverage mobile, social, and adaptive case management technology to better serve customers
Deliver an elegant front-end to your existing systems: Replace paper-based processes not easily supported by rigid, outmoded applications
Improve visibility: Pre-configure customizable reports classified by client, policy, claims, and activities
Taking advantage of out-of-the-box process models, logic, case configurations, content management, and user experiences, and using the OpenText Smart Process Applications factory approach, Client Management for Insurance can be delivered in a predictable sub-four month schedule. Offered on premise or in the cloud, the adaptable nature of Client Management for Insurance enhances new services or improvements to existing services and can be implemented in 25% of the time compared to rigid packaged applications.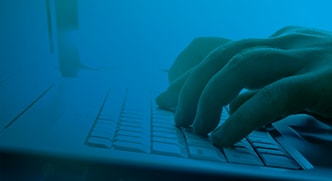 AIA Australia Limited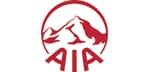 This has been one of the most successful projects we have worked on, thanks to the collaborative approach of our partnership with OpenText. We look forward to working with OpenText to expand the solution for our future strategic initiatives and will continue to dedicate our resources to improving our services to our customers.
Graeme Turner, Chief Strategy, Projects, and Technology Officer, AIA Australia
Contact OpenText
Special Edition eBook
New Smart Process Application eBook, featuring case studies from VSP and QSuper.
Smart Process Applications: Accelerating Time to Value
Learn how Smart Process Applications, like Client Management for Insurance, accelerate the time to value by delivering a customer-centric view of insurers and advisors out-of-the-box.
Downloads
Download more information about Client Management for Insurance:f