OpenText Information Hub (iHub)
Enhance the value of your applications with embedded analytics
OpenText™ Information Hub (iHub) is a scalable analytics and data visualization platform that enables IT leaders and their teams to design, deploy, and manage secure, interactive web applications, reports, and dashboards fed by multiple data sources. iHub supports high volumes of users, and its integration APIs enable embedded analytic content in any app, displayed on any device.
In a digital, data-driven world, businesses require analytics-powered applications that deliver insights and contextual information to their employees, customers, and partners, empowering them to take appropriate and effective actions. To stay competitive, companies can use Big Data to understand their customers better, so they can provide better products and services, increase engagement, boost satisfaction, and nurture loyalty. IT wants to deliver high-scale, mobile-ready, self-service analytics applications enhanced with interactive reports and data visualizations. End users want to connect with their personalized information and complete important tasks quickly and on any device.
Deliver Business Insights for Everyone in Your Organization
Driven by digitization, every business, individual, everything is producing more and more data. Millions of gigabytes, generated from manufacturing, financial, and other internal applications; customer records from CRM systems; social media; wearables; Internet of Things sensors – structured or unstructured, the sources are endless. Now you need a way to make sense of it, to take advantage of the benefits all your data holds. You need enterprise-class analytics.
This is where OpenText Analytics addresses your business needs by turning your data into better insights and informed actions. The core of the OpenText Analytics suite is Information Hub (iHub), a highly scalable, enterprise-grade deployment server for secure interactive analytic applications. It is the foundation for delivering custom built stand-alone and embedded applications.
iHub, a web-based application, enables you to design, deploy, and manage secure, interactive web applications, reports, and dashboards fed by multiple data sources. It supports high volumes of users, and its integration APIs make it easy to embed analytic content into any application, displayed on any device.
iHub meets your business-critical requirements, providing every user with real-time information and self-service business analytics as part of their day-to-day experience. It delivers data analytics, ad-hoc reports, customer-facing applications, report statements, data visualizations, and more.
Transform any data into meaningful insights with relevant visualizations so your users can more easily understand their data. Embed these personalized analytic dashboards and interactive visualizations into your own applications, workflow and processes for maximum impact. A new world of data-driven insights opens up. iHub connects to any data source, and offers unparalleled security and infinite scalability.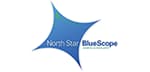 Customer Success Story: North Star BlueScope Stee
North Star BlueScope Steel achieves clarity in customer costing with better analysis and fewer resources.
Make Data Easy to Understand for Every User
Share Stunning Visualizations—with Millions of Rows of Data at Your Fingertips
Humans are visual creatures. We understand and learn new information more quickly and easily when it is presented in visually appealing graphic images or recognizable patterns. OpenText combines world-class advanced and predictive analytic capabilities with powerful visualization and reporting tools that can easily be embedded into other applications, giving users the insight they need to make better business decisions.
Conveniently, iHub comes equipped with a range of self-service data visualization and reporting capabilities that offer just the right type of self-service for every kind of user.
Depending on the level of interactivity and data blending you want, you can choose from varying built-in reporting functions that emphasize simplicity and ease of use, visual appeal to showcase key indicators, or sophisticated, powerful reporting functions with the ability to add new data sources on the fly.
Explore Your Data Any Way You Want To
OpenText™ Interactive Viewer is the quickest and most convenient viewing option pre-packaged with iHub. Within a few minutes of being introduced to the intuitive interface, even the most non-technical users can start accessing and customizing their content for their own needs and preferences. They can modify, save, and share reports, dashboards, and data visualizations with just a few clicks or touches.
Business users can freely explore and find answers to their questions about the what, when, why, and how behind a given data set.
Learn More About Interactive Viewer
Make Your Data Attention-grabbing with Real-time Dashboards
For a richer reporting experience, the iHub Dashboards feature aggregates multiple data sources and serves up real-time results in sleek, appealing graphic visualizations that put data at users' fingertips. Designed to be used without training, our Dashboards are quick to assemble, personalize, and share. State-of-the-art charts, gadgets, tables, and graphical selectors allow users to illustrate and explore their data without IT support.
Powerful Ad-hoc Reporting for Business Users
OpenText™ Analytics Studio provides ad-hoc reporting capabilities and is part of the iHub analytics software.
By using drag and drop functionality you can easily assemble reports for personalized business insights. Blend and explore your data, add new sources on the fly and effortlessly create ad hoc reports in your browser.
Learn More about Analytics Studio
Self-Service Data Preparation Powered by Big Data Analytics
Extend the functionality of iHub with OpenText™ Big Data Analytics to employ self-service capabilities for data preparation, data exploration and advanced and predictive analytics.
Big Data Analytics, a browser-based application, easily handles the extraction, transfer, load, and cleansing functions, even for enormous data sets spanning billions of rows. It also standardizes and joins multiple data sources, including external data warehouses. Then, with the push of a button, you can add the result into iHub as a new data source ready for consumption in Analytics Studio or Dashboards. In addition, you can also share and socialize your insights as an interactive visualization with a broader audience.
Learn More about Big Data Analytics
Design, Deploy, and Manage Your Analytics Applications
OpenText™ Analytics Designer, a graphical, drag-and-drop companion design tool and powerful IDE, allows you to build interactive applications, dashboards, and personalized business reports to deploy on iHub.
Aggregate multiple enterprise data sources to present a unified, consistent view of important information to expedite and cultivate smarter decision-making.
Reduce risks and stay future-ready with user- and role-based security rules and enterprise-class scalability and manageability.
Learn More about Analytics Designer
Learn More about Information Hub (iHub)