Analytics and Reporting for Data-Driven Decisions
Change the way you see your business
Learn More About How OpenText Can Help You
Overview
Products
Resource Center
Overview
Would more insights help you manage your business better? Be more successful? More profitable? More efficient?
With OpenText™ Analytics Suite you can see all of information about your customers, products, and business operations. Leveraging all your data – whether structured or unstructured, internal, CRM, big data, Internet of Things, or social media – in relevant, interactive visualizations, increases your opportunities for growth by making better, faster, smarter decisions.
The age of digital disruption requires analytic solutions that access and blend disparate data sources and operate at a massive scale. These solutions must also manage and secure information to meet regulatory requirements and lower risk, and make insights easy to understand in effective business and consumer-facing applications.
Business users today expect instant insights from all their data to make better, data-driven decisions, depicted in relevant, interactive visualizations.
OpenText Analytics provides all your users with self-service capabilities for analytics, data preparation, and data exploration. Drawing from structured and unstructured enterprise data sources, as well as their own desktop data, enable your users to create relevant, customized charts, dashboards, and reports to help them understand their data better. They can then share and socialize their findings and turn insights into more informed actions.
OpenText Analytics enables your digital strategy and is your bridge between data, insight, and informed actions.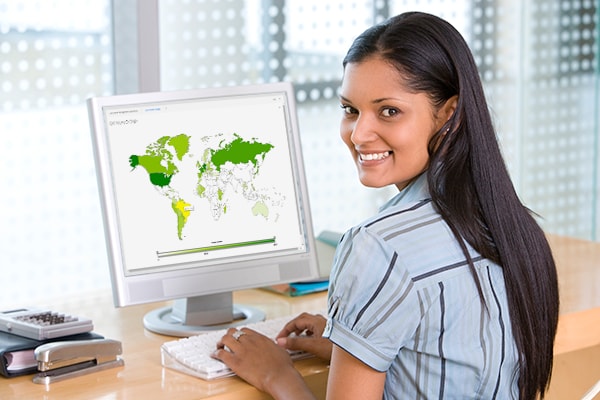 Differentiate Your Business
Raise the bar with the smartest data-driven applications and step ahead of the competition with real-time insights that not only help you run your business better, but also help you provide the best user experience imaginable.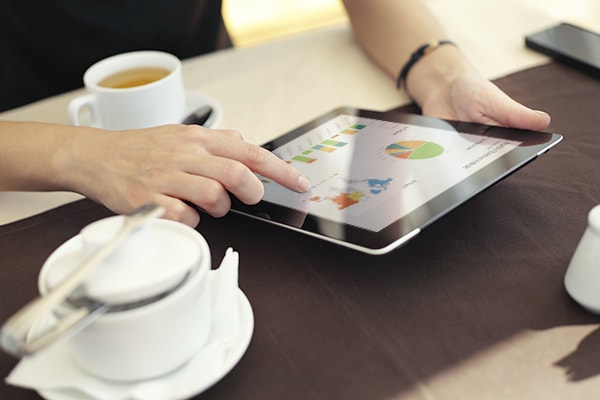 Simplify Data Discovery
Embedding analytics makes it easy for your users to work with data in ways that feel natural and intuitive to them, within the application itself. No need to learn how to handle other BI tools or to export the data.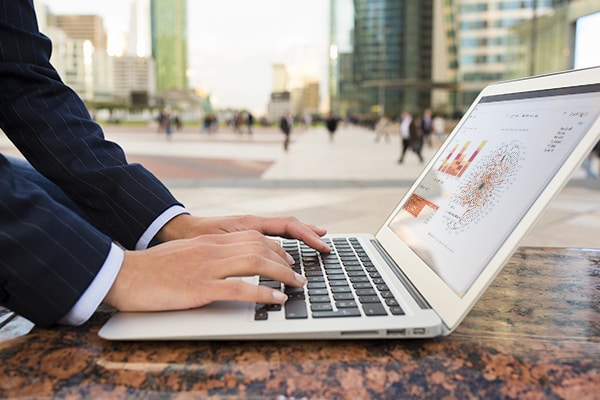 Uncomplicate Your User Experiences
Meet user demands for easily accessible, real-time data analytics with built-in interactive functionality. Our approach makes analytics a seamless part of your apps so your users don't even realize they are using embedded business intelligence.
Featured Analytics Products
Products
Analytics Suite Products
OpenText Analytics revolutionizes your analytics and reporting. With our Analytics Suite, you can create dashboards, visualizations, and analytics applications that answer vital questions across your organization. Build outstanding, innovative data-driven enterprise applications that meet even the most challenging requirements - on any platform, and for any device. Deliver data-driven mobile and web apps with the right level of self-service for every user.
OpenText Analytics Suite comprises two deeply integrated products: Big Data Analytics and Information Hub (iHub). Working in tandem, these two products give your business users, business analysts and citizen data scientists the ability for independent data preparation, data exploration, advanced analytics and sharing and socializing the analysis results in compelling dashboards, as interactive data visualizations, or pixel perfect reports—completely tailored to your organization's analytics and reporting requirements and packed with layers of secure, engaging, personalized information.
Increase the value of your applications with embedded analytics
Customer Success Story: iTAC Software AG
Learn how iTAC Software AG integrates OpenText Analytics to enable smart factories in the digital world.
Leverage embedded analytics to gain a competitive advantage. Our approach to data-driven applications gives you embedded analytics that follow the natural flow of your existing software interface. With our flexible and extensible integration APIs, embedding analytics capabilities is easy and fast, and you control exactly how your app behaves. The result? You can finally integrate the analytical data your customers demand, directly within the apps themselves for a seamless and consistent user experience.
Extend your brand, amaze your customers. Data-driven apps provide the best customer experiences possible because they increase productivity, allowing analysis and action to occur contextually, in one place. Customers gain deeper insights into their data on their own, and they will not be confused or frustrated by a separate BI interface or the need to export data. In other words, with our embedded analytics technology fueling the data visualizations and reporting features of your apps, there's no need to log in to other BI tools to explore your data.
Learn More
Watch the Webinar: Embedded BI (Analytics) with Wayne Eckerson

Read the blog post: Three Trends in Embedded Analytics, with Expert Analyst Fern Halper, director of research for advanced analytics at TDWI (The Data Warehousing Institute)
Resource Center
Contact OpenText
Actuate is now OpenText
OpenText acquired Actuate Corporation in January 2015.
Featured Download: OpenText Information Hub, Trial Edition
Embed analytics and reporting functionality quickly, easily, and seamlessly.