Embedded Analytics and Reporting
Seamlessly Deliver Built-In Analytic Capabilities for Your Data-Driven Apps
Learn More About How OpenText Can Help You
Overview
Products
Resource Center
Overview
OpenText™ Analytics and Reporting products make data-driven applications simple for everyone in your organization, including developers, employees, partners, IT, and customers. Build enterprise reporting applications that are as unique as your business, personalized to meet your data needs in any industry, on any platform, for any device.

To stay competitive, your organization needs to make the right business decisions at the right time, with compelling data to back up your actions. We help businesses integrate the advanced reporting, analytics, and data visualization technology they need to build powerful data-driven applications for their entire organization, no matter which platform or device their users are on.

OpenText Analytics products revolutionize your reporting and analytics infrastructure, giving you the tools to build the best data-driven enterprise apps. With live data analytics seamlessly incorporated into your apps, you can track, report, and analyze your data in real time. Our approach to embedding BI and analytics empowers you to build infinitely scalable data-driven applications, dashboards, interactive data visualizations, and pixel-perfect reports—completely tailored to your organization's reporting requirements and packed with layers of secure, engaging, personalized information.
Featured Analytics Products
Products
Related Solutions
OpenText Automated Output Accessibility Solution
More than 285 million people across the world have some form of visual impairment including 20.6 million adults in the United States. Organizations who wish to comply with accessibility legislation and engage all customers in a customer-centric world will need to provide information in digitally accessible formats, on-demand and without the delays associated with traditional, manually generated formats.
OpenText's Automated Output Accessibility solution addresses the demand for a low-cost, fast and simple process for transforming large volumes of documents of similar types into accessible formats such as PDF/UA, braille and large print. The solution also adheres to the WCAG 2.0 AA standard.
This software-based solution is cost-effective, highly scalable and accurate, and dramatically reduces the amount of time required to deliver accessible content to customers.
Create greater engagement, satisfaction and loyalty within existing customer base
Comply with accessibility legislation (e.g. Section 508 in the U.S.) and global accessibility standards (WCAG 2.0 Level AA)
Maintain full compliance while avoiding litigation
Expand your organization's capabilities to a previously underserved segment of the population
Demonstrate corporate social responsibility
Save costs and time associated with delivering accessible content
Resource Center
Customer Stories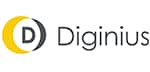 Everybody talks about Big Data. It's exciting in theory, but in reality it's complex. Being able to break it down and give granular data, or big picture data… that's my sales, that's my customers, ...I know where I'm getting this traffic, and see how it turns into dollars and pounds.
Product:&nbspOpenText Information Hub (iHub)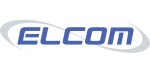 Our customers get a lot of visibility around deviation from process...and that's a huge thing. Especially for our government clients, that governance and transparency of spend is absolutely crucial.
Product:&nbspOpenText Information Hub (iHub)
More Success Stories
Contact OpenText
Actuate is now OpenText
OpenText acquired Actuate Corporation in January 2015.
Featured Download: OpenText Information Hub, Trial Edition
Embed analytics and reporting functionality quickly, easily, and seamlessly.