Introducing OpenText Release 16
Create a better way to work with OpenText Suite 16 and OpenText Cloud 16—the most complete, integrated digital information platform for the enterprise
Digitally transform customer interactions and experiences, information management practices, enterprise processes, and supply chains, while providing integrated big data analysis, insightful reporting, and visualization across all information types.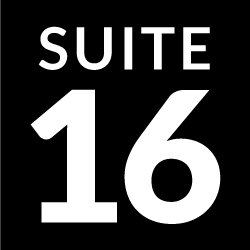 OpenText Suite 16 is a set of four discrete suites that represent the next generation of innovation in Enterprise Content Management, Business Process Management, Customer Experience Management, and Analytics. Each suite delivers a set of integrated products that can run on-premises, as a subscription in the OpenText Cloud, in a third-party cloud, or as a managed service in any chosen location.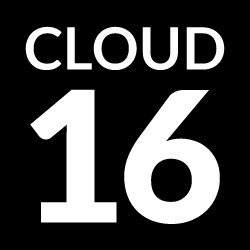 OpenText Cloud 16 is a set of five cloud-based offerings that represents the next generation of innovation in Enterprise Content Management, Business Process Management, Customer Experience Management, Business Network, and Analytics.
What's New in Release 16?
The combination of hybrid cloud availability, an open stack, massive new functional capabilities, and deeper integrations makes Release 16 significant, relevant and transformative. There are several strategic principles that have guided the development of Release 16:
Release 16 is the Most Complete Digital Platform

Release 16 is the most functionally and integration-complete Enterprise Information Management (EIM) platform in the market and offers you a coordinated digital transformation that yields the benefits of scale and single-vendor interaction.

The Flexibility of the Cloud

At OpenText, we continue to make significant investments in our own cloud infrastructure, and virtually all OpenText products are available in the OpenText Cloud. By providing and managing our own cloud infrastructure, we can help you adhere to regional data directives, data sovereignty, custom SLAs, and other requirements unique to your business.

The Ability to Increase Value

A variety of noteworthy innovations such as support for the Postgres database, new user interfaces, and a focus on embedded analytics and reporting deliver a significant value increase to existing customers and help them lower the cost of their underlying software infrastructure.

Deep Functional Capabilities

Release 16 includes new functional capabilities spanning all of our suites and clouds, and these capabilities directly reflect our customers' requests to enhance their digital businesses.

The Efficiency of Information Flows

Products by themselves do not solve real business problems, which is why we provide integrated solution sets in Suite 16 and Cloud 16 that follow the logical flow of information through the business—whether it be capture-to-disposition, create-to-consume, procure-to-pay, or event-to-outcome.

A Focus on Mobility

The new release of OpenText AppWorks, which is a common application gateway for Suite 16 and Cloud 16 products and based on the responsive HTML5/CSS technology and REST API, helps organizations with their efforts to place mobile technologies at the center of their information management strategy.
A Better Way to Work
Take advantage of digital disruption and create a better way to work for employees, customers, partners, and suppliers.
Better Engagement

Adopt better business practices to engage customers, employees, suppliers, and partners, whether you are viewing customer data, tracking product movement through the supply chain, or creating new invoices.

Better Productivity

Increase user adoption with an intuitive user interface, simplified admin operations, and social experiences.

Better Innovation

Foster innovation by quickly discovering and prioritizing new opportunities, and rapidly testing and implementing solutions that cut across internal boundaries and silos.

Better Insight

Gain better insight for smarter decision-making via enhanced reporting and data visualization with big data analytics either a stand-alone suite or embedded into every other product line.

Better Control

Easily address rising concerns about information governance, regulatory compliance, and information security and privacy without jeopardizing other goals related to digital transformation.
Create Your Better Way to Work
For more information, a demo, or a chat on Release 16:
Discover Solutions by Industry
Find the Suite and Cloud that's Right for You