Deloitte in Belgium
Deloitte in Belgium Balances the Books with OpenText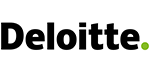 OpenText Vendor Invoice Management for SAP® Solutions refines accounts payable operations, boosting efficiency, accuracy and simplicity.
Our experience to date with OpenText has been a resounding success. We've improved efficiency, made reporting easier, and aided compliance."

— Sven Wylock, Director | Technology / Information Management / Enterprise Content Management, Deloitte Consulting
Challenge
Tracking mounting volume of paperwork
Efficiently managing approvals
Reducing run through time
Product(s)
Value
Single, consistent process for handling all supplier invoices
Easy–to-use, auditable approval processes
Reduction in accounts payable overheads, saving time and money
Improved accuracy and visibility of liabilities
About
Deloitte is the leading audit and consulting network in Belgium, employing more than 2,800 staff in 11 offices across the country. Deloitte delivers services to public and private enterprises based on their financial, legal, tax, management, and information technology expertise. Over the last 10 years, Deloitte has grown in Belgium from a modest "Big Four" player to become the market leader in all segments—enterprise, mid-market, and small and medium enterprises—as well as a key employer in the country.
Read the Full Story