MTN
OpenText StreamServe enables multinational telecom to answer the call for a more cost-effective billing solution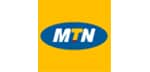 When MTN decided they needed to move the bill formatting in-house, they looked for a way to make the invoicing routine more flexible, add functionality, and reduce costs.
We see clear benefits with OpenText StreamServe both for marketing new products and enabling more cost-effective business operations.

— Gary Hou, Senior IS Billing/Customer Care, MTN South Africa
Challenge
The challange was to move the billing in-house so MTN could have a more flexible invoicing routine and increased functionality, enabling them to provide better customer service.
Product(s)
Value
MTN has realized substantial cost savings for producing customer documents and it is now considerably easier for the company to launch and integrate new products and services.
About
MTN is one of three mobile operators in South Africa. It's the second largest operator in terms of subscribers and the largest measured in revenue. The first Global System for mobile communications (GSM) license was granted in 1993 and the company launched its business shortly after that. Today MTN provides over 13.5 million subscribers with mobile telephony within its GSM networks. South Africa is the largest market with more than eight million subscribers, but MTN also has operations in Nigeria, Rwanda, Swaziland, Cameroon and Uganda.