Nordea Liv & Pension
Nordea Liv brings document management to a new level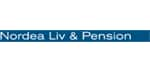 A key part of the process was to transfer most of Nordea Liv's documents from traditional paper-based distribution to electronic distribution.
We created a common graphic profile and reduced the number of varying documents in circulation from 200 to about 50,

— Bård Bjerkestrand,CTO at Nordea Liv
Challenge
To meet market requirements and get total control of document management, Nordea Liv had to more efficiently manage all document processing and output. The company also wanted to improve customer service by delivering consistent, personalized documents, regardless of file format.
Product(s)
Value
Today, 80% of the millions of documents distributed annually by Nordea Liv are now transmitted electronically. Nordea Liv and its customers can enjoy nicely designed, homogenous documents that present a unified image of the company. OpenText StreamServe manages a wide range of file formats, and document headings are graphically aligned with the design on the web, ensuring the same layout basics, independent of format.
About
The Nordea Group is the largest finance enterprise in the Nordics. Nordea Liv is a division within Nordea and the third-largest actor operating on Norway's private pension market. Nordea Liv employs over 200 people and provides a wide range of insurance-related services to over 200,000 customers.