Transamerica Reinsurance
Transamerica Reinsurance Automates Business Processes with OpenText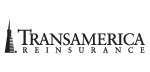 OpenText technology improves collaboration, minimizes risk and enhances accountability
User friendly, Web-based, linked form views provide users with the ability to see data from both a functional and cross-functional point of view at any point during the lifecycle of a deal.

— Victor Kobe, Senior Business Process Specialist,Transamerica Reinsurance
Challenge
Transamerica Reinsurance wanted to improve the organization and archival of vital documents; mitigate SOX compliance risks and improve staff collaboration and role responsibility.
Product(s)
Value
Transamerica has been able to improve collaboration and create clearly defined role responsibilities. A smooth and organized workflow has been implemented that improves overall productivity and efficiency. The solution has saved valuable time and infrastructure costs and Transamerica has mitigated compliance risks.
About
Transamerica Reinsurance (TARe), one of the world's leading life reinsurers, offers broad capabilities in risk, capital and expense management. Organizationally, new deals and amendments generate about seventy percent of Transamerica's domestic business.
Read the Full Story