LVA
LVA—Banking on electronic files and digital signatures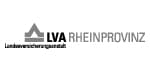 OpenText technology enables storage of essential documents, allowing employees to access files in a matter of seconds and process their transactions electronically.
The first electronic archiving of pension documents of this magnitude is a genuine milestone—digital files spare us the effort of transporting, storing, and laboriously searching for files while creating potential for optimizing our customer service.

— Achim Pilatus, Project Manager, Insurance, Pensionsand Rehabilitation, LVA
Challenge
Transferring more than 1.3 million business records to an electronic archive. Ensuring file confidentiality, integrity and availability and integrating digital mass signatures.
Product(s)
Value
A web-based, instant access to digital files via a user-friendly interface and a digital signature check at the click of a mouse. Dynamic tree stuctures provide convenient views of subject areas and documents and the time required to retrieve business records has been reduced from 5-7 days to a maximum of 2 seconds.
About
The Landesversicherungsanstalt Rheinprovinz has more than 4,000 employees and handles nearly seven million insurance policies, making it one of Germany's largest regional insurance providers. LVA offers its clients a complete service—from advice during the application process to administration—in the administrative districts of Düsseldorf and Cologne.
Read the Full Story