Georgia System Operations Corporation
Georgia System Operations Corporation Achieves Regulatory Compliance with OpenText and Microsoft®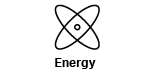 OpenText Application Governance & Archiving for Microsoft SharePoint® provides a central records management and archival system for managing the complete lifecycle of content
The OpenText system provides the tracking information that we need for the CIP standards. And it's provided more tools than we had access to before, such as the ability to see previous versions if we need to. We are now able to meet the compliance requirements for our documents.

— Kellie Elford, System Analyst at Georgia System Operations Corporation
Challenge
Georgia System Operations Corporation needed a central repository to store and manage documents in order to meet the NERC CIP requirements. Other challenges included no audit trail and document version control throughout document and records lifecycles, and slow collaboration among managers on document creation and review.
Product(s)
Value
Secured content that is centrally managed throughout its lifecycle;
Easy access to information resulting in improved efficiencies;
Consistency of information through document version control;
Improved compliance with government regulations;
Improved records management of all vital documents
About
Georgia System Operations Corporation (GSOC) is a Cooperative company owned by and serving 38 Electric Membership Corporations in the state of Georgia. GSOC was established in 1997 during the restructure of Oglethorpe Power Corporation (OPC), and GSOC currently supports OPC and Georgia Transmission Corporation (GTC) in supplying electricity to their member-owners, who serve about 70 percent of Georgia's land area.
Read the Full Story