Hydro One
Hydro One Increases Productivity and Compliance and Reduces Storage Costs with OpenText ECM Suite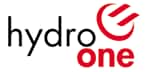 ECM program fundamentally changes the way Hydro One manages its content and documents
Because of the great integration point with OpenText, Microsoft and SAP, it was a perfect roadmap for us. It was a perfect experience and we've had great success with all three of these companies to date.

— Norm Crook, Director, Business IT, Hydro One
Norm Crook, Director of Business IT, discusses their success using OpenText Document and Records Management and how the strong relationships between OpenText, Microsoft and SAP helps Hydro One meet their content management challenges.
Challenge
Uncontrolled information growth; increasing IT costs
Numerous disparate content repositories; no single source of truth
Strong focus on compliance and records management
Hydro One's goal was to put a governance infrastructure in place – leveraging OpenText as the foundational component for Document and Records Management.
Product(s)
Value
Open Text Content Server is the centralized document and records repository for unstructured content
Delivery of content to multiple channels through integration of enterprise applications with OpenText repository
Improved search.
Improved business continuity through knowledge retention
Reduced risk.
Lower IT costs.
About
Hydro One delivers electricity safely, reliably and responsibly to homes and businesses across the province of Ontario and owns and operates Ontario's 29,000 km high-voltage transmission network that delivers electricity to large industrial customers and municipal utilities, and a 123,000 km low-voltage distribution system that serves about 1.3 million end use customers and smaller municipal utilities in the province. Hydro One is wholly owned by the Province of Ontario. For more information, visit www.hydroone.com