Marathon Oil
Marathon Oil Preserves and Protects Information With OpenText Technology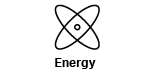 With OpenText ECM, Marathon Oil has realized productivity savings and has the ability to make decisions on relevant and more trusted information.
If we manage our information consistently through the lifecycle of the information, then that is just a benefit for Marathon and the way that we run our business.

— Douglas E. Couch, ECRM Program Manager, Marathon Oil Corporation
Doug Couch discusses Marathon Oil's roll out of the Open Text Enterprise Content Management and Records Management solution to 20,000 users worldwide.
Challenge
Marathon Oil had three primary objectives. First and foremost it was trying to enhance the ability for Marathon staff to create, find, and share relevant, up-to-date, and trusted information. That was the key point of the whole initiative. The second objective was to eliminate out-of-date and duplicate information; and the third key objective was to preserve information that is required for legal and regulatory compliance.
Product(s)
Value
The early case assessment tool powered by Recommind will be used by their discovery management team, which is part of Marathon Oil's legal organization. From that standpoint it will save Marathon a tremendous amount of time. It will allow the company to do more of the processing of information internally before they have to engage external third parties, so it's going to save the company money. Other benefits include productivity savings and the ability to manage information consistently through the lifecycle of the information, which will improve the way they run their business.
About
Marathon Oil Corporation is an integrated international energy company engaged in exploration and production; oil sands mining; integrated gas; and refining, marketing and transportation. Marathon is based in Houston, Texas. It is the fourth largest United States-based integrated oil company and the nation's fifth largest refiner.