E.ON
E.ON Offers Customers Personalized Communications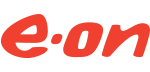 OpenText Exstream adds power to strengthen company's marketing material.
Challenge
Incorporate marketing messages and campaign management in customized customer communications
Product(s)
Value
Reduces document production lead times from up to 10 weeks to just a matter of days
Improves document effectiveness using flow charts, diagrams, and images for greater clarity
Reduces the amount of paper used with environmentally-friendly results
Reduces call times and produces contact center savings due to clearer communications
About E.ON
E.ON is of the UK's leading power and gas companies - generating electricity, and retailing power and gas. Its part of the E.ON group, one of the world's largest investor-owned power and gas companies employing around 9,400 people in the UK.