PBS
PBS Connects Digital Media Supply Chain with OpenText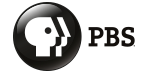 America's premiere Public Broadcast Network and media enterprise continues their industry-leading innovation to manage and distribute marketing, promotional, and program content for all their member stations with OpenText Media Management and workflow orchestration using OpenText Process Suite
As we continue to build new digital experiences online, we really want to re-purpose content rapidly in ways that we couldn't in the past. Having content readily available in Media Management makes it much easier to find, repurpose, and build out those beautiful digital experiences.

— Chris Contakes, VP of IT, PBS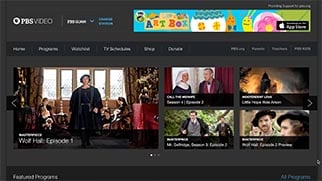 Hear from Chris Contakes and Maura McKinley Tull as they describe how OpenText enables PBS to create an effective digital media supply chain.
Challenge
• Ever-changing media landscape
• Increased quantity of marketing, promotional and video content
• Limited program sharing among member stations
• FTP 'blind' retrieval: no previews, often outdated
Product(s)
Value
• Meeting today's environment with swift, multi-platform content
• Saving time with faceted search for material within usage rights
• Streamlining broadcast and digital program delivery with Business Process Management (BPM) capabilities
• Repurposing content from archives measured in petabytes
About
PBS is a private, nonprofit corporation, founded in 1969, whose members are America's public TV stations -- noncommercial, educational licensees that operate more than 350 PBS member stations and serve all 50 states, Puerto Rico, U.S. Virgin Islands, Guam and American Samoa. PBS' mission is to create content that educates, informs and inspires. PBS has transformed itself from a solely broadcast organization to a multi-platform leader that serves Americans through television, mobile TV, the Web, interactive whiteboards in the classroom and more. PBS reaches more than 103 million people through television and over 33 million people online each month.