Have a say, and influence future product development
At OpenText, we design our products, applications, and solutions to provide you, your end users, and your customers with compelling, productive experiences.
The Innovation Lab at Enterprise World 2017 is your test track; your opportunity to evaluate innovative new designs and collaborate with OpenText user experience designers and researchers.
To sign-up for a session, please visit https://opentext.fullslate.com/ or use the conference app. You can also stop by the Lab to sign-up as well. Spaces are limited!
These are the products we will be testing this year: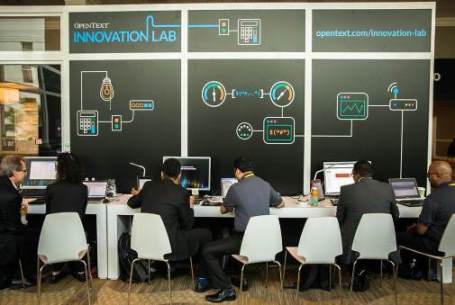 Enterprise
Brava! Viewing in Content Server
Content Server Document Collaboration
Content Server External File Sharing
Content Server Mobile Update Preview
Documentum D2 with Express Mobile
Extended ECM Integrated with Office 365
Extended ECM on LEAP: Connecting ECM in the Cloud with SAP
InfoArchive: Search using forms, view multidimensional results
SAP Fiori Business Objects Browser with ADA and Extended ECM
Enterprise Technologies
OpenText CORE: Desktop sync and mobile
Analytics and Discovery
Analytics Studio: iHub Data Provisioning
Axcelerate: New and Improved eDiscovery Review in Context
Magellan: Crawler for Web and Social Media
Process
Process Suite: Low Code App Development
People Center: HR Workflows from Hire to Retire, Simplified
Business Network
Intelligent Web Forms: Enhancing the User Experience
RightFax Analytics: Fax Throughput Dashboard
Trading Grid Online: New and Improved User Interface
Trading Partner Graph: a graphical view of your community
Portfolio
eDOCS 16 InfoCenter Desktop and Mobile
Customer Experience Management (CEM)
Exstream: interactive editing and content authoring for business users
Qfiniti: Create Integrated Customer Satisfaction Surveys
TeamSite: Authoring and Targeting Mobile-first Websites
Apps and Capture
Capture Center: Scan and Validate via Web-capturing
Other Sessions
Mobile Usage: Quick survey to tell us how you use your mobile devices and mobile OpenText products
Product Information: Show us how you find and use product documentation, and review new text formats and video help