Transform your business to capitalize on digital disruption and compete in a Digital-First World.
OpenText CEO Mark J. Barrenechea and Chairman of the Board for OpenText Tom Jenkins lay out a multi-year blueprint for success in 2020.
More than a buzzword, digital is coming like a fast-moving, unstoppable train. By 2020, profitable organizations will use digital channels to discover new customers, enter new markets and tap new streams of revenue. Those that don't make the shift, could fall to the wayside.
Digital: Disrupt or Die explores the relationship between products, services and Enterprise Information Management (EIM). Download or request a copy today for the full story on how this transformative new technology can help your company simplify processes, accelerate business and stay ahead of competition in the Digital-First World.
Featuring the insights of global companies, analysts, innovators and thought leaders, this must-read book outlines an essential, strategic multi-year blueprint for success in 2020.
"EIM empowers the digital enterprise to simplify, transform, and accelerate
its business in a Digital-First World."
About the Authors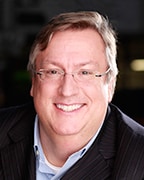 Mark J. Barrenechea joined OpenText as President and Chief Executive Officer in January 2012, and also serves as a member of the Board. In January 2016, Mark took on the role of Chief Technology Officer.
As CEO of Canada's largest software company, Mark oversees the strategic direction of the organization and upholds the company's position at the forefront of the industry. Under his direction, the Company has grown both organically and through strategic acquisitions, into a $1.9 billion technology company.
Mark's unwavering commitment to innovation and results, combined with a dedication to customers' needs, led him to successfully realign the company's products, transforming OpenText into an Enterprise Information Management leader.
For more industry thoughts from Mark, you can read his blog, follow him on Twitter or connect on LinkedIn.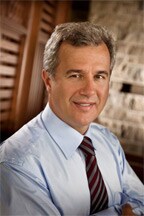 P. Thomas Jenkins is Chairman of the Board of OpenText and has served as a member of its board since 1994. Mr. Jenkins also served as President and Chief Executive Officer of OpenText from 1994 to 2005, and as Executive Chairman and Chief Strategy Officer from 2005 to 2013.
Mr. Jenkins has been active for more than 30 years in innovation and economic development in both the private and public sectors in Canada. Currently Mr. Jenkins is also a board member of Manulife Financial Corporation, of Thomson Reuters Inc., and of TransAlta. He is the Chair of the National Research Council of Canada (NRC). He is Canadian Chair of the Atlantik Bruecke, a director of the C.D. Howe Institute, and a director of the Canadian Council of Chief Executives (CCCE). Mr. Jenkins serves as Honorary Colonel of the Royal Highland Fusiliers of Canada (RHFC) and is a member. Mr. Jenkins is the tenth Chancellor of the University of Waterloo and the Chair of advisory board of the School of Public Policy at the University of Calgary. He is a founder of Communitech in Waterloo.