Executive Leadership Team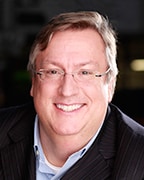 Mark J. Barrenechea
President and Chief Executive Officer
Mark J. Barrenechea came to OpenText Corporation (OTEX) as President and Chief Executive Officer beginning January 2012. Prior to joining OpenText, Mark was President and Chief Executive Officer of Silicon Graphics International Corporation (SGI). During Mr. Barrenechea's tenure at SGI, he led strategy and execution, which included transformative acquisition of assets, as well as penetrating diverse new markets and geographic regions. Previously, Mr. Barrenechea served as Executive Vice President and CTO for CA, Inc. (CA), (formerly Computer Associates International, Inc.) from 2003 to 2006 and was a member of the executive management team. Before going to CA, Mr. Barrenechea served as Senior Vice President of Applications Development at Oracle Corporation, from 1997 to 2003, managing a multi-thousand person global team while serving as a member of the executive management team. From 1994 to 1997, Mr. Barrenechea served as Vice President of Development at Scopus, a software applications company. Prior to Scopus Mr. Barrenechea was with Tesseract, where he was responsible for reshaping the company's line of human capital management software as Vice President of Development. Mr. Barrenechea holds a Bachelor of Science degree in computer science from Saint Michael's College. Mark is the author of two seminal works about the evolution of the enterprise software industry: "ebusiness or Out of Business: Oracle's Roadmap for Profiting in the New Economy", and "Software Rules: How the Next Generation of Enterprise Applications Will Increase Strategic Effectiveness".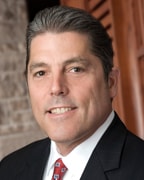 Steve Best
Senior Vice President, Americas Sales
Mr. Best was named Senior Vice President, Americas Sales at OpenText and appointed to the Executive Leadership Team in April 2012. Mr. Best joined the company in 2003 as Director of Oil & Gas and Utility Sales. He was promoted in 2006 to Regional Vice President and his responsibilities grew to include customer sales in the Chemical and Natural Resources Industries. In 2010, he was asked to lead sales for OpenText's Western United States territory. Mr. Best has over 25 years in customer sales and service, including his roles as Sr. Field Engineer on the General Dynamics F-16 program, and Associate Partner in Accenture's Oil & Gas practice. Mr. Best earned his Bachelor of Science degree in Engineering Technology from Texas A&M University in 1985, and his Masters of Business Administration from the University of Texas at Austin in 1993. He currently resides in Austin, Texas.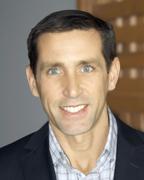 Kevin Cochrane
Chief Marketing Officer
Kevin Cochrane joined OpenText in 2013 as Chief Marketing Officer (CMO) with oversight of all strategic and operational aspects of marketing for the company on a global basis.
Mr. Cochrane brings more than 16 years experience in the information management industry, most recently with Adobe Systems, Inc. where he served as Vice President, Product Marketing for the company's Digital Marketing Business Unit. In this role he was responsible for worldwide product marketing and management for Adobe Web Experience Management as well as the integration of the acquired Day Software portfolio and its evolution into the Digital Marketing Business Unit.
Prior to his work at Adobe, Mr. Cochrane was CMO at Day Software and was responsible for worldwide corporate and product marketing as well as the company's global partner, OEM, and customer support programs. Before this he held senior executive product marketing positions with Alfresco Software, Inc. and Interwoven, Inc.
Mr. Cochrane holds a B.A. from Stanford University and lives in the San Francisco Bay Area.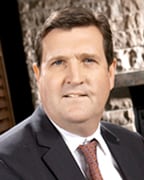 Gordon A. Davies
Chief Legal Officer and Corporate Secretary
Mr. Davies has been the Company's Chief Legal Officer and Corporate Secretary since September 2009. He also serves as the Corporation's Compliance Officer. Prior to joining OpenText, Mr. Davies was the Chief Legal Officer and Corporate Secretary of Nortel Networks Corporation. During his sixteen years at Nortel, Mr. Davies acted as Deputy General Counsel and Corporate Secretary during 2008, and as interim Chief Legal Officer and Corporate Secretary in 2005 and again in 2007. He led the Corporate Securities legal team as General Counsel— Corporate from 2003, with responsibility for providing legal support on all corporate and securities law matters, and spent five years in Europe supporting all aspects of the Europe, Middle East and Africa (EMEA) business, ultimately as General Counsel, EMEA. Mr. Davies was a member of the boards of various subsidiaries of Nortel Networks Corporation from 1998 to 2009. Prior to joining Nortel, Mr. Davies practiced securities law at a major Toronto law firm. Mr. Davies holds an LL.B and an MBA from the University of Ottawa, and a BA from the University of British Columbia. He is a member of the Law Society of Upper Canada, the Canadian Bar Association, the Association of Canadian General Counsel and the Society of Corporate Secretaries and Governance Professionals.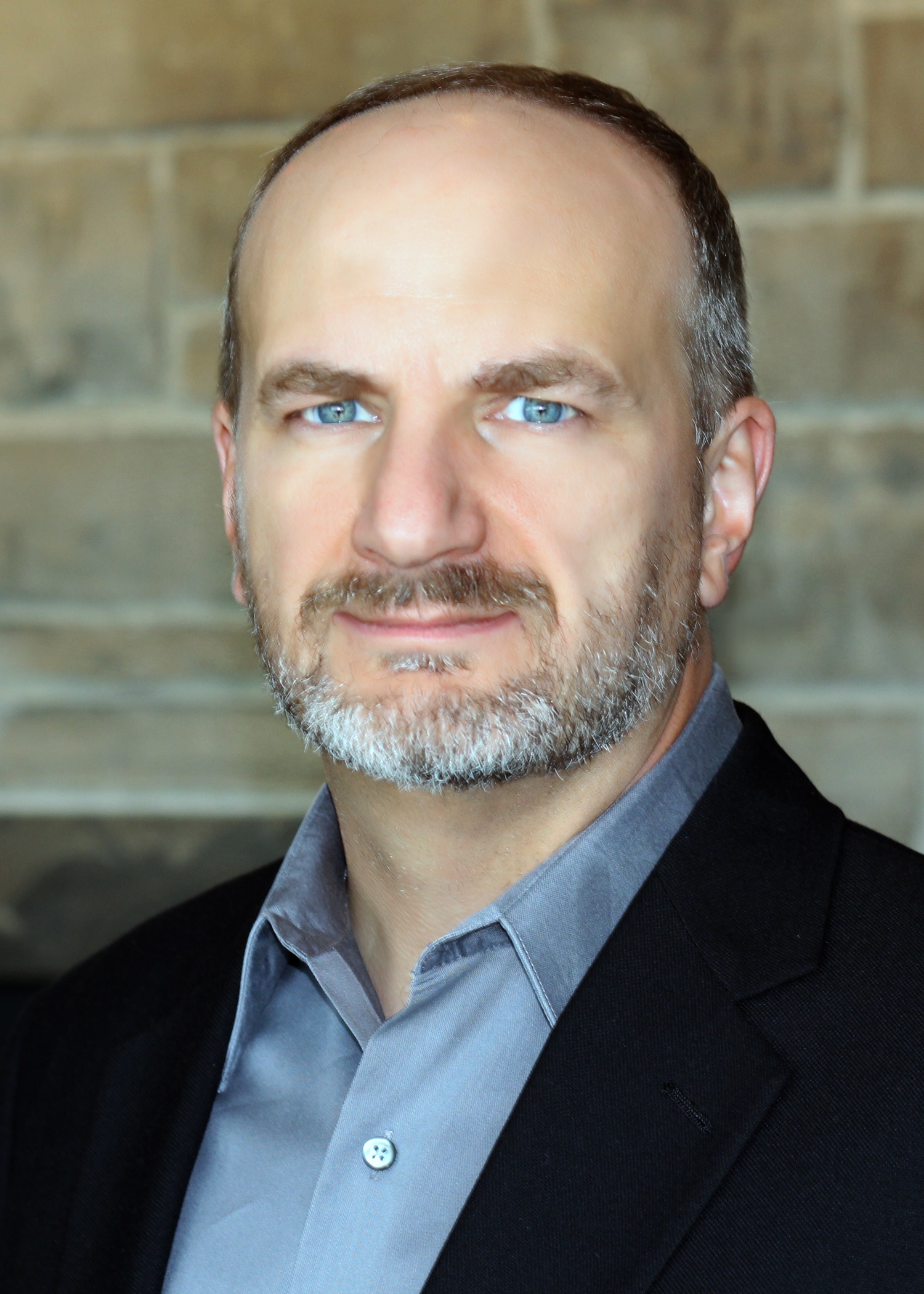 Patrick A. Harper
Chief Information Officer
Patrick A. Harper, has been the Chief Information Officer at OpenText since April 2013. Mr. Harper brings a wealth of experience in leading various Information Technology organizations through the changing technology landscape over the last 30 years. Mr. Harper came to OpenText from the Easylink acquisition where he served as the Senior Vice President of the IT organization. Prior to joining OpenText, Mr. Harper served as the General Manager of the Xpedite Business Unit within Premiere Global Services, Inc. since 2009. In his position at Premiere Global Services, Mr. Harper was responsible for all IT development and infrastructure as well as Product Management, Customer Support and North American Sales.
Mr. Harper also served as the VP of Information Technology at ACS, where he led the implementation of several state healthcare automation systems. While at ACS, Mr. Harper was responsible for the operation, maintenance and expansion of the EZPass toll collection and photo enforcement system used on most tolled roads, bridges and tunnels in Northeastern U.S.
Mr. Harper also served as the VP of Global Technology at Ceridian Corporation, where he was responsible for the implementation of the world's first web-based payroll and benefits management system.
Mr. Harper is a graduate of the Georgia Institute of Technology with a B.S. in Information and Computer Sciences and certificate in Information Technology Management.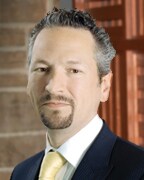 Simon Harrison
Senior Vice President, EMEA Sales
Simon "Ted" Harrison is SVP, EMEA Sales for OpenText. Mr. Harrison has more than 25 years in the high tech industry, attributing his successful career to his ability to match business imperatives with innovative technology solutions. His early career highlights include the position of Senior Business Consultant for SAP logistics solutions for clients such as General Motors and Hewlett Packard. He has been with OpenText for more than 12 years, joining the company through the acquisition of successful web content management start-up, Obtree. Since then, Mr. Harrison has served for several years as Regional Vice President of Northern Europe, one of the largest regions for OpenText.
Mr. Harrison currently serves as a member on the board of directors for several UK and Northern European companies, is an active speaker at industry events and conferences across EMEA, and holds a degree in computer science.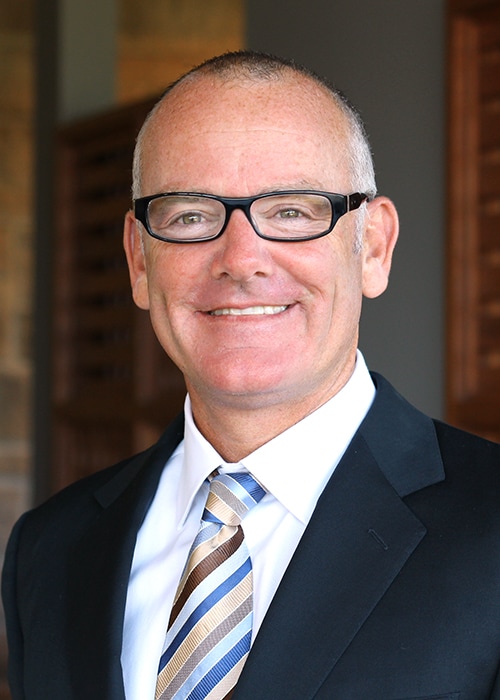 Jonathan Hunter
Executive Vice President, Worldwide Field Operations
Jonathan "Jon" Hunter joined OpenText in 2013 as Executive Vice President of Worldwide Field Operations to lead the company's global sales, service, and channel expansion in the Enterprise Information Management market.
Mr. Hunter has nearly 20 years of experience in helping build operations and guide world-class teams with a focus on exceeding goals while mentoring the next generation of leaders.
Most recently, Mr. Hunter was Senior Vice President and General Manager for North America at CA Technologies. In that role, he oversaw more than 1,300 professionals across sales, marketing, and services organizations in the company's largest, multi-billion dollar division. He is credited with transforming the sales model at CA, which reignited growth in new markets and accelerated license revenue in managed services and the cloud through innovative programs for sales enablement and solution selling with an emphasis on business outcomes rather than technology. Prior to that, Mr. Hunter held a number of progressively senior roles at CA in client services, marketing, and sales.
Mr. Hunter currently serves on the board of the Celebrity Fight Night organization, which, through its 20-year history, has raised more than $80 million in support of the Muhammad Ali Parkinson Center at Barrow Neurological Institute and other charitable organizations. He holds a B.A. from Arizona State University and currently lives with his wife and four children in Scottsdale, Arizona.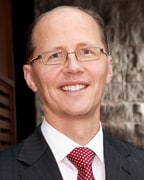 Walter Köhler
Senior Vice President, Worldwide Professional Services
Mr. Köhler was appointed Senior Vice President, Worldwide Professional Services in 2012 to lead the Open Text consulting services worldwide, building on his extensive experience working with Fortune 500 companies. Mr. Köhler has been Managing Director for Germany, Austria and Eastern Europe since 2006 and served as Vice President, Global Services EMEA. Prior to joining Open Text, Mr. Köhler was an Executive Board Member for IXOS Software AG, where he also held several management roles in R&D, Professional Services and Customer Support. Mr. Köhler holds an M.Sc. from Munich Technical University in Computer Science and Economics.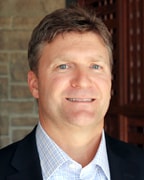 Jim Mackey
Senior Vice President, Corporate Development
Jim Mackey is Senior Vice President of Corporate Development and has global responsibility for strategic initiatives and mergers and acquisitions (M&A). The Corporate Development organization analyzes and evaluates the optimal path for growth through organic development, partnerships and strategic acquisitions. In the acquisitions process, Jim manages the deal negotiation, due diligence and execution phases as well as the complete post-acquisition integration phase.
Mr. Mackey has spent most of his career executing highly successful corporate strategies and acquisitions that drive revenue growth. Most recently, Mr. Mackey lead corporate development efforts at SAP AG, where he developed and lead the company's global merger and acquisitions group. He was instrumental in expanding SAP's vision and footprint by investing in market-leading technologies that enabled SAP to expand into new markets. Under his leadership, SAP completed more than 40 acquisitions, including three of the largest software acquisitions in the last five years (the $5.9 billion purchase of Sybase, the $6.7 billion purchase of Business Objects and last year's $3.6 billion acquisition of SuccessFactors).
An attorney and public accountant by training, Mr. Mackey has also held several positions as Corporate Legal Counsel providing advice on mergers and acquisitions and securities matters.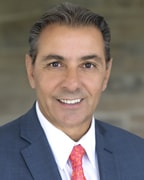 Muhi Majzoub
Senior Vice President, Engineering
Muhi Majzoub is Senior Vice President, Engineering for OpenText. A seasoned Technology Executive and leader, Muhi is responsible for managing product development cycles, global development organization, and driving internal operations and development processes. Prior to OpenText, Mr. Majzoub was Chief of Products for NorthgateArinso, with responsibilities including defining the company's product vision and strategy, development, quality assurance, technical writing and releases. He focused on consolidating the late software portfolio and developing new product capabilities for both Cloud and on-premise solutions. Before this, Muhi held the position of Senior Vice President of Product Development for CA, Inc., responsible for the development of common components for all CA technologies, and the delivery of CA's product integration strategy. Mr. Majzoub also held the position of Vice President of Product Development at Oracle Corporation. During his tenure there, he was responsible for the delivery of the Sales Automation Suite, including Sales Online and Business Intelligence Systems. Mr. Majzoub attended San Francisco State University.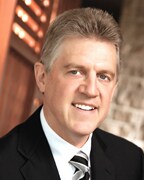 Paul McFeeters
Chief Financial Officer and Chief Administrative Officer
Mr. McFeeters was appointed Chief Financial Officer of OpenText in June 2006 and was appointed Chief Administrative Officer in February 2012. Mr. McFeeters has more than twenty years of business experience, including previous employment as Chief Financial Officer of Platform Computing Inc., a grid computing software vendor from 2003 to 2006, and of Kintana Inc., a privately-held IT governance software provider, from 2000 to 2003. Mr. McFeeters also held President and CEO positions at both MD Private Trust from 1997 to 2000 and Municipal Financial Corporation from 1991 to 1996. Since 2009 Mr. McFeeters is also a member of the board of Blueprint Software Systems Inc., an enterprise "requirements" software solutions provider. Mr. McFeeters holds a Certified Management Accountant designation and attained a B.B.A (Honours) from Wilfrid Laurier University and an MBA from York University, Canada.
James McGourlay
Senior Vice President, Worldwide Customer Service
Mr. McGourlay was appointed Senior Vice President, Worldwide Customer Service in February 2012, to lead the global support organization. Mr. McGourlay joined OpenText in 1997 with progressive positions in IT, technical support, product support and special projects, before becoming Director, Customer Service in 2002 and Vice President, Customer Service in 2005. He was instrumental in early acquisitions, and the OpenText Enterprise Deployment Board, which he chaired until 2010. Over the last 20 years, Mr. McGourlay has directed tremendous growth in the OpenText Customer Services team for the Americas, sponsored programs such as the Knowledge Center, Partner Support Program, quality audits and enhanced Customer Support programs. Today, he and his team are moving forward with integrations management, social engagement & support for customers and continued improvements to the customer experience.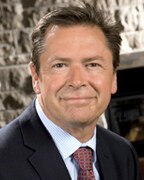 Graham Pullen
Senior Vice President, APJ Sales
Mr. Pullen was appointed Vice President, Asia Pacific in July 2008 to grow OpenText's sales and marketing presence in one of the company's fastest expanding regions, becoming General Manager for the region in 2009. Mr. Pullen has more than 25 years experience in software sales leadership for large international organizations, with a strong profile in the region. Prior to OpenText, Mr. Pullen was named Managing Director, Australia and New Zealand at Documentum in 2002, then served as Vice President and General Manager, Asia Pacific at Vignette starting in 2005. He also held sales director roles at BEA, PeopleSoft and Silicon Graphics. As Senior Vice President Sales for Asia Pacific and Japan (APJ), Mr. Pullen is responsible for growing the business across ANZ, SE Asia, China, India and Japan. His vision for APJ is to be a natural extension of the OpenText global market, locally supporting our customers and partners.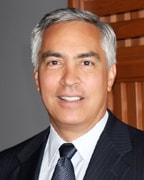 Manuel N. Sousa
Senior Vice President, Global Human Resources
Mr. Manuel N. Sousa joined OpenText in 2012 as Senior Vice President of Global Human Resources. He is responsible for shaping and driving OpenText's talent and organization management strategies. Mr. Sousa's career spans 30 years of Human Resources Management with leading global companies in different industries including consumer products, financial services, retail, and technology. Prior to OpenText, Mr. Sousa was the Head of Human Resources for RBC Royal Bank's International Banking and Global Insurance businesses. His past experiences have also included senior leadership roles with T-Mobile USA, Saks Fifth Avenue, Invesco and PepsiCo. Having lived and worked throughout the USA, Canada, and Asia, Mr. Sousa has extensive international business experience and is a graduate of McMaster University in Hamilton, Ontario Canada.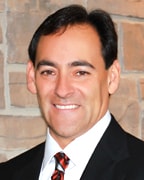 Gary Weiss
Senior Vice President, Portfolio Group
Gary Weiss joined OpenText in 2012 as Senior Vice President, Portfolio Group to lead the technology groups that comprise the company's information exchange solution portfolio. Mr. Weiss brings world-class experience that spans multiple disciplines, including enterprise sales, partnerships, strategic alliances, OEM, and channel sales. Prior to joining OpenText, Mr. Weiss served as Senior Vice President, Business Development and Alliances and was a Senior Leadership team member at CA until June 2011. During his tenure at CA, he developed the company's partnership strategy and had oversight of high-value, strategic partnerships. Also with CA, Mr. Weiss provided leadership for market development initiatives, including formulating and executing on portfolio product strategies and, in an earlier role, he assumed revenue responsibility for the newly created Security Business Unit. Mr. Weiss has also worked as an independent consultant to small- to mid-size security organizations for many years, using his sales executive and program innovation experience to earn a reputation for being a trusted advisor and thought leader. He began his career in information technology in 1993 as one of the first sales executives at Security Dynamics (later renamed RSA Security) before joining e-Security in 2001 to lead the North American Sales, Channel, and Technology Services. Mr. Weiss holds a B.A. from Tulane University.