Business Web Services
The OpenText Cordys offers a single platform providing end-to-end development, deployment and administration of Business Web Services in a Service Oriented Architecture (SOA). Quickly and easily couple, decouple, recombine and restructure corporate IT systems in the face of changing market demands.
Create a meta-data repository of web services stemming from other external systems like ERP and CRM applications, databases, etc. Design business processes, user interfaces, and application logic that combines multiple web services. The OpenText Cordys Business Web Services platform supports various patterns to define services on multiple levels of granularity so that re-use is encouraged and supported to the maximum extent. Using Web Services in combination with Cordys Service Oriented Architecture is the perfect approach towards agile Enterprise Application Integration (EAI).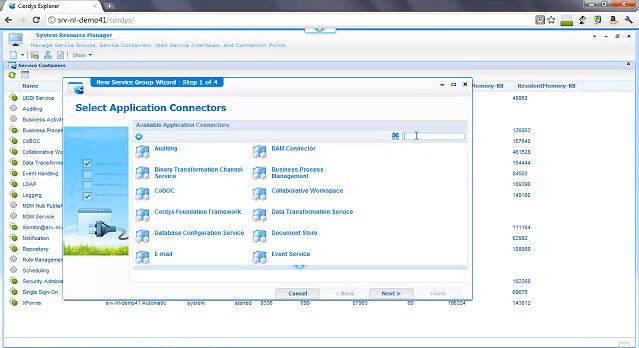 Contact a Solutions Specialist
Brian Wick
Sr. Director of BPM Product Marketing
Contact Us
Downloads
Learn more about Business Web Services