Support

OpenText Protect Family of Support Programs
Overview
Customer Stories
Overview
| | | | |
| --- | --- | --- | --- |
| | | | |
| Premier Anywhere | Premier | Anywhere | Anytime |
| Our top-of-the-line program offers all the benefits of Premier, plus support for all issues—24 hours a day, 7 days a week, 365 days a year. | Proactive and preventive support tailored to your specific business needs to help prevent problems, speed up resolution times, and simplify deployments and upgrades. | Ideal for customers who operate around-the-clock or in multiple geographic locations. Anywhere provides non-stop support for all issues. | Critical issue support for the OpenText applications powering your key business processes. |
| | | | |
Helping You Succeed
Support Options & Services

OpenText Customer Service provides a wide range of support options and services to assist your Service Management teams in proactively managing your OpenText solutions. Among other things, our services help you achieve peak system performance and reliability, process effectiveness, and operational efficiency. These proactive support options and services are enhancements to your OpenText Protect program and can be leveraged when the time is right for your organization.

Learn more about OpenText Customer Support options and services.

Online Support Resources

Do you require assistance? Find it at knowledge.opentext.com. OpenText's online technical support portal offers a wealth of resources for customers and partners. Search knowledge, participate in discussions, log/track service requests, sign up for alerts, view product updates, download product updates/patches, take advantage of OpenText experts, and much, much more.

OpenText Customer Experience

OpenText is committed to our Voice of the Customer program, which collects customer insights and incorporates them into our everyday business decisions. Using key listening posts, our Customer Experience office advocates your thoughts and ideas within OpenText. When you succeed, OpenText succeeds. It's that simple!

Learn what we're doing to improve the customer experience at OpenText.

Customer Care
Programs

Another way OpenText delivers superior customer support is through our Customer Care program. The Customer Care program brings OpenText expertise to our customers through a variety of programs and services focused on helping them plan, deploy, and maintain their OpenText solutions.
Customer Stories
Customer Stories


20 million seats across 13,000 corporate deployments in 114 countries and 12 languages use OpenText solutions to bring people together, share knowledge and achieve excellence.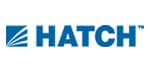 Hatch
OpenText Support contributes to successful ECM deployment for Hatch
Read Customer Story
Fasken Martineau
OpenText Premier Support accelerates issue resolution and optimizes product deployment
Read Customer Story

Los Angeles Air Force Base
OpenText Premier Support provides multiple benefits for Los Angeles Air Force Base
Read Customer Story
PNM Resources
OpenText Premier Support provides invaluable ongoing service to PNM Resources
Read Customer Story
Stikeman Elliott LLP
OpenText Premier Support ensures uninterrupted service at Stikeman Elliott LLP
Read Customer Story
Contact Support
Support at a Glance